Put the
BOT

to work for you.

We've supported or completed VFX work for hundreds of clients globally for over 10 years. At nearly 400 team members strong, our team cranks through shot turnovers like there's no tomorrow (because sometimes that's true).

Our clients tell us they love us because "We get the s**t done, and done right." We think they're saying the word "shot", but it kinda sounds like something else.
BOT
FOLIO
So here's what we've been doing lately
Don't judge us! well, ok, go ahead and judge us..
What does it mean to be a 
BOT

?

Every member of our team is a BOT. We eagerly check off the box to distinguish ourselves from robots, drones, AI, machine learning and their cousins. BOTs are, first and foremost, passionate characters who breathe, live, eat and revel in all things creative. We are every bit human in our desire to laugh, accomplish, aspire, learn, and overcome our flaws. About the only trait we share with robots is that we're obsessively focused on our work. We take our work seriously – but ourselves, not so much.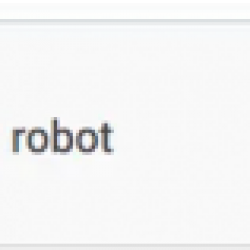 BOT
CAREERS
If your heart in vfx , and think the journey is as important
as the designation, come aboard BOT
More to life
Its a BOT's way of life – to excel in what we already know
and learn what we have done. We are constantly pushing
The envelope and encourage artists to be multi-skilled.
Learn, do, and do what you haven't done before.
Doing the undone
While we are very serious about our work,
We are equally serious about having fun
And growing together.
Here for better
We are here for more than just good – we are here for
Better. 10% of our average artist strength is composed
Of the hearing and speech impaired, and we are
Committed to helping the society at large during
Calamities, or any cause – we make the difference.
In the fast-paced world of action cinema, visual effects play a pivotal role in elevating...
BOT
CONTACT
feature.support@botvfx.com
tv.support@botvfx.com
ad.support@botvfx.com
ATLANTA
(USA)
10060 Medlock Bridge Road Suite 210,
Johns Creek,GA 30097.
CHENNAI
(INDIA)
LBR Towers, 10th floor,327, Anna salai,
Teynampet,Chennai Tamil Nadu 600006.