BOTFOLIO
So here's what we've been doing lately. Don't judge us…well, ok, go ahead and judge us.
It's not every day that a company that delivers on creativity has scale. And it's not every day that such a creative company with scale has a distinct culture and heart.
Somehow or the other, with rare exception, one of the elements fades into the background. Highly creative companies have that je ne sais quoi, but struggle to scale. Larger companies with stellar creative credentials often struggle to reclaim the distinctive culture of their earlier days. BOT is the result of a nearly dozen-year struggle to create a company that keeps these forces in balance: Creative Chops, Scale, and a Distinctive Culture.

CREATIVE CHOPS

SCALE

DISTINCTIVE CULTURE
We serve the creatively demanding post-production needs of the film and television industry globally, serving some of the biggest and smallest production houses, VFX facilities and agencies across several continents. We provide services ranging from rotoscopy, paint and matchmove to compositing involving CG elements and particle effects, and asset development. We work efficiently with clients who have some of the most sophisticated pipelines in the world.
Our scale is significant not only in terms of the number of artists we employ, but in other dimensions as well. We've worked on tens of thousands of shots, we transfer terabytes of data with our clients every month, and we've worked with nearly 350 clients around the world. We interface with countless client pipelines, each with their own nuanced requirements. We are always recruiting and always training our team members.
We have nurtured a culture that embraces the fun in everyday things, and that our team (and many others) recognizes as having a heart. We take our work seriously, but ourselves, not so much. In our pursuit of scale, we have been cautious to avoid dulling down the cultural senses. Process, roles, policies and structure are necessary to achieve scale, but we make them fit within the context of the heart, soul and character of BOT VFX.
Lord knows it's been hard. At nearly 800 people strong and growing, we're not doing victory laps, but instead
doubling down on the leadership traits that helped us maintain this balance so far.
LIVE
Being a bot means celebrating life. We are passionate explorers who revel in all things creative and fun, sharing in each other's joys and sorrows, challenges and victories.
LEARN
Being a bot means excelling at your craft, always improving as a professional and growing as a human being. We never stop learning.
GIVE
Being a bot means leaving the world around us better than we found it. We serve and support our community by contributing time and money where there is need.
The addition of Senior Executive Sheeba Joy as the new Business Head of Delivery Centres...
---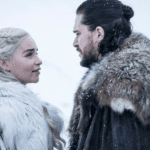 Game of Thrones Season 8
FICCI FRAMES BAF Awards 2020
Scanline & BOT VFX

Guillermo del Toro's Pinocchio
VAM Summit and Awards 2023
BOT VFX

Justice league
VAM Summit and Awards 2022
BOT VFX

Mercedes-Benz Vans
VAM Summit and Awards 2023
BOT VFX

The Mandalorian Season 2
VAM Summit and Awards 2022
BOT VFX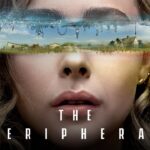 The Peripheral
VAM Summit and Awards 2023
BOT VFX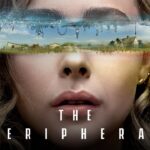 The Peripheral
VAM Summit and Awards 2023
BOT VFX

Zack Snyder's Justice League
VAM Summit and Awards 2022
BOT VFX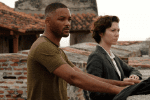 Gemini Man
FICCI FRAMES BAF Awards 2020
Scanline & BOT VFX


Solo: A Star Wars Story
FICCI FRAMES BAF Awards 2019
Hybride & BOT VFX


CHAPPiE
FICCI FRAMES BAF Awards 2016
Image Engine & BOT VFX